M.O.P.S. stands for Mother's of Preschoolers, but it's open from birth to kindergarten. But, it doesn't stop there, we have MOMS Next for moms with school aged students. M.O.P.S. is a ministry geared toward new mothers. We create a space where moms can learn, grow, and be encouraged to be the best possible mom you can be.
MOPS has helped me reflect on parenting, and feel good about myself as a mom and a woman.

I feel so revived when I leave MOPS.

MOPS pushes me to my best, I can be brave for myself and kids.
---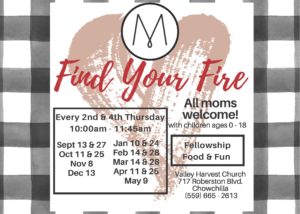 ---
Connect on our Facebook, and the national MOPS Website.